$

8.00
Mildly Offensive Sweet Candy Heart Pins!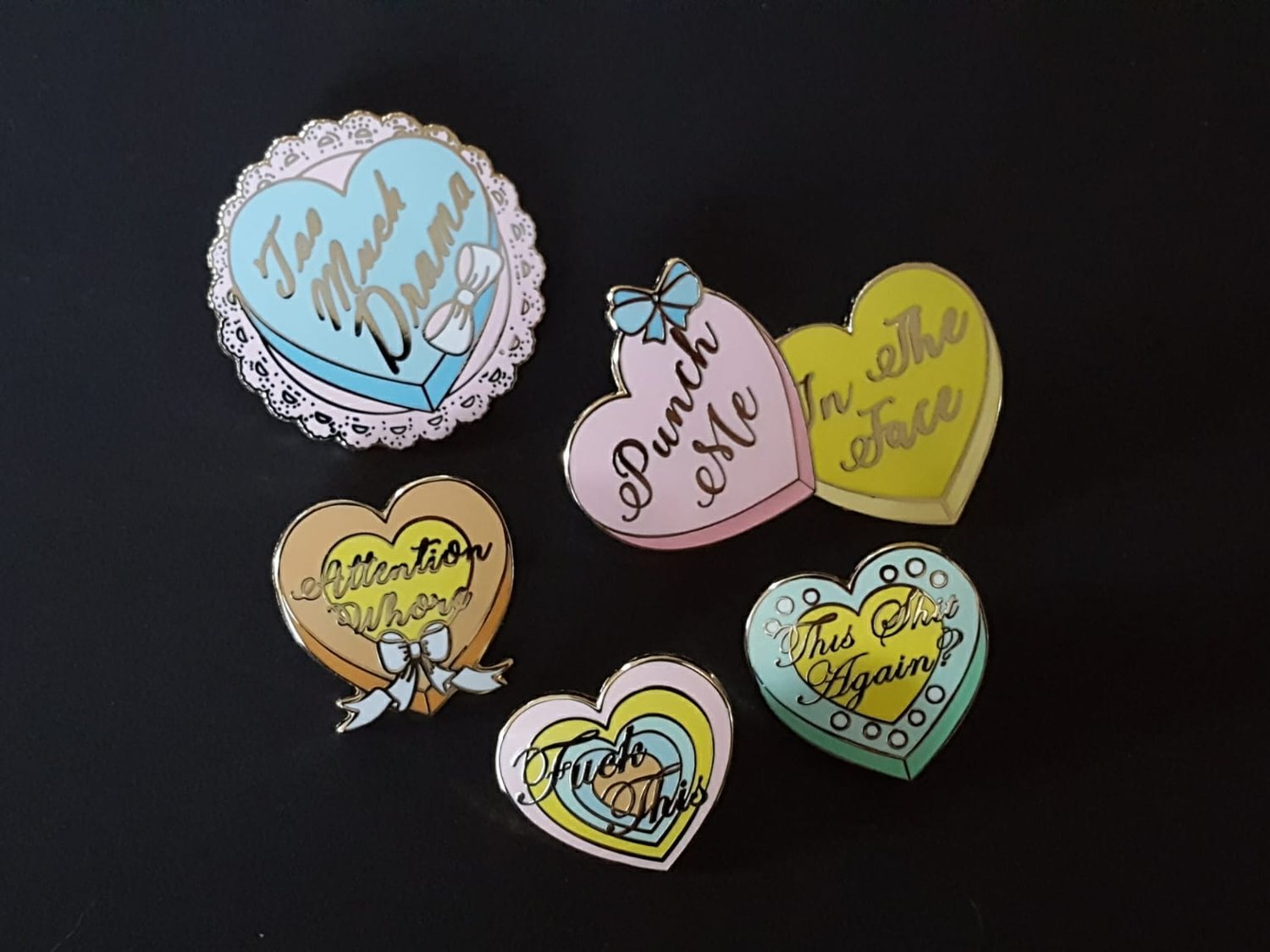 You can buy any one or all of the Sweet Heart pins, get a whole box of them!
These pins vary in size (1.5 to 2 inches), each are Limited Edition of 25 each all in Hard enamel, pastel colors!
Please keep in mind when purchasing; pins may have tiny little scuff marks or mold marks (like a minor scratch) on them. That does not mean there damaged or rejects. It's an unfortunate part of the manufacturing process that can not be avoided. It will not take away the beauty of these pins.